Heavy Duty Parcel Cage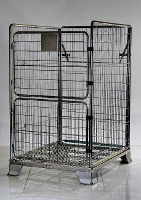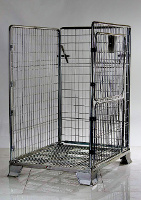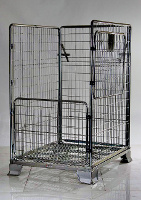 This is a heavy duty parcel cage. It is a well made four sided demountable cage pallet.
The 50mm x 100mm mesh sides and base infill are robust and the zinc plating gives a nice finish and a long serviceable life.
It has at the front, a two piece hinged stable door with plastic hinges.
We ship by the pallet to your postcode calculated in the checkout. 1 unit will fit on 1 pallet, 2 - 6 will stack on 2 pallets, and multiples thererof.
Heavy Duty Stacking Parcel Cage Buy Online Now
External Dimensions
Width
1200 mm
Height
1705 mm
Depth
1000 mm