Post Pallets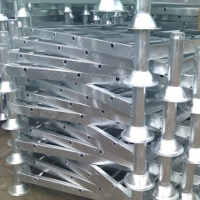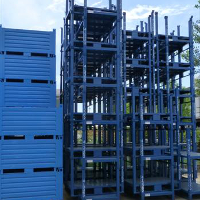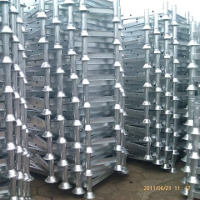 Post Pallets are simple ways to stack product safely. Most product stored on wooden pallets is unable to stack due the weights involved. A post pallet allows the pallet to be sat on the post pallet base which can then be stacked up to 4 post pallets high.
Demountable post pallets can be used instead of pallet racking or racks and are ideal for temporary warehouse racking and peak periods. When not in use, the corner posts can be removed making the pallet demountable, so the post pallet bases can be stacked in a more space efficient way.
Our stacking frames and pallet racks can be offered in a painted finish or the post pallets can be galvanized.
If you cannot see a pallet that meets your requirements than please contact us as we can design and manufacture a custom pallet to your specifications.
Products Related to : Post Pallets