Used Roll Cages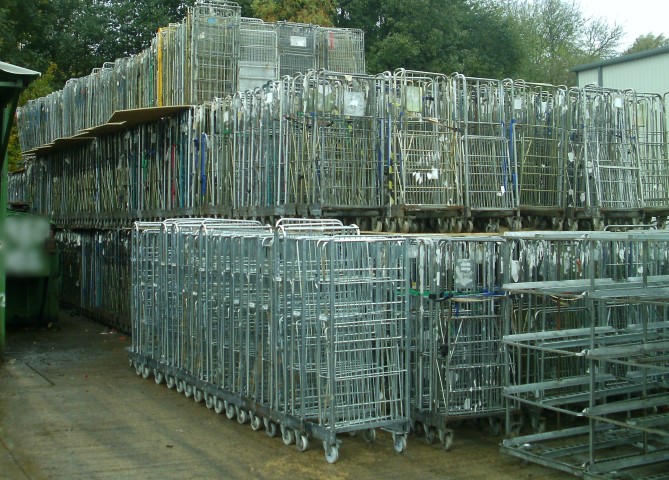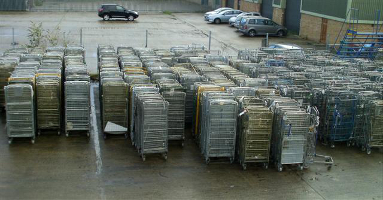 Steps and Stillages have a constantly changing array of used roll pallets and second hand roll cages in stock. All of our second hand reconditioned nesting roll pallets are checked in our workshops to ensure they are in good working order with no broken welds etc on the roll pallet sides and that the roll trolley wheels are in working order allowing the used roll pallet to be mobile around your warehouse.
We have second hand roll cages of various styles and configurations from simple 2 sided roll cages through to used full security roll pallets which are lockable cages.
We have new stocks of second hand roll cages coming in all the time so check back soon to see what used roll pallets we have in stock.
Second hand full security cages are always popular with the roll pallet mesh sides being secure and the roll cage lid ensures that the used full security nesting roll container is secure. We can also offer modifications to any roll cages you see so please contact us with your roll pallet requirements.