Pallets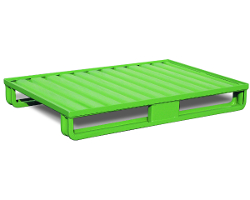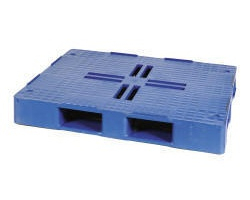 Steps and Stillages have a comprehensive range of pallets for storage and distribution made from both steel and plastic.
Our plastic pallets are durable, clean, weather-resistant and unlike wood do not splinter. They are injection moulded in one piece from high density polyethylene.
Our steel pallets are much stronger than standard wooden boards and can withstand heavier loads. The pallets are constructed from prime quality steel, guaranteed free from burrs, with chamfered and rounded corners to avoid injury during use.
We have two ranges of steel pallets. Titan is our Heavy Duty Range with bases formed from tubular frame. Tuff is our Standard Range with bases formed from sheet steel.