Forklift Safety Access Cage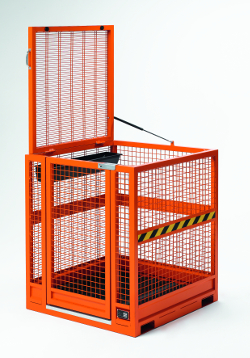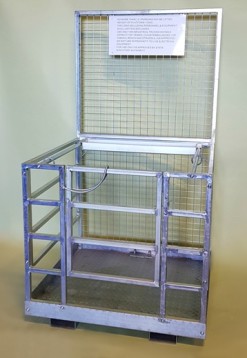 Forklift safety access or man cages, also known as access platforms, are a good and inexpensive way of accessing high spaces without the need for scaffolding or ladders. Fitted to the front of a forklift truck our safety access cages are robust and safe.
When at height, safety is very important. Safety access cages or man baskets are a safer alternative to ladders, and a lower cost than scaffolding, and are ideal for occasional work at height such as changing bulbs in a warehouse.
We supply a standard 1000 x 1000 mm platform with gas cylinder opening and slip proof antistatic rubber base. Options include wheels and safety harness with lanyard. Alternatively, we have a budget forklift saftey cage with many features and still adheres to HSE standards.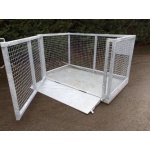 Please contact us for price & to order.
Forklift Goods Cages
Z/EU/GOODSCAGE