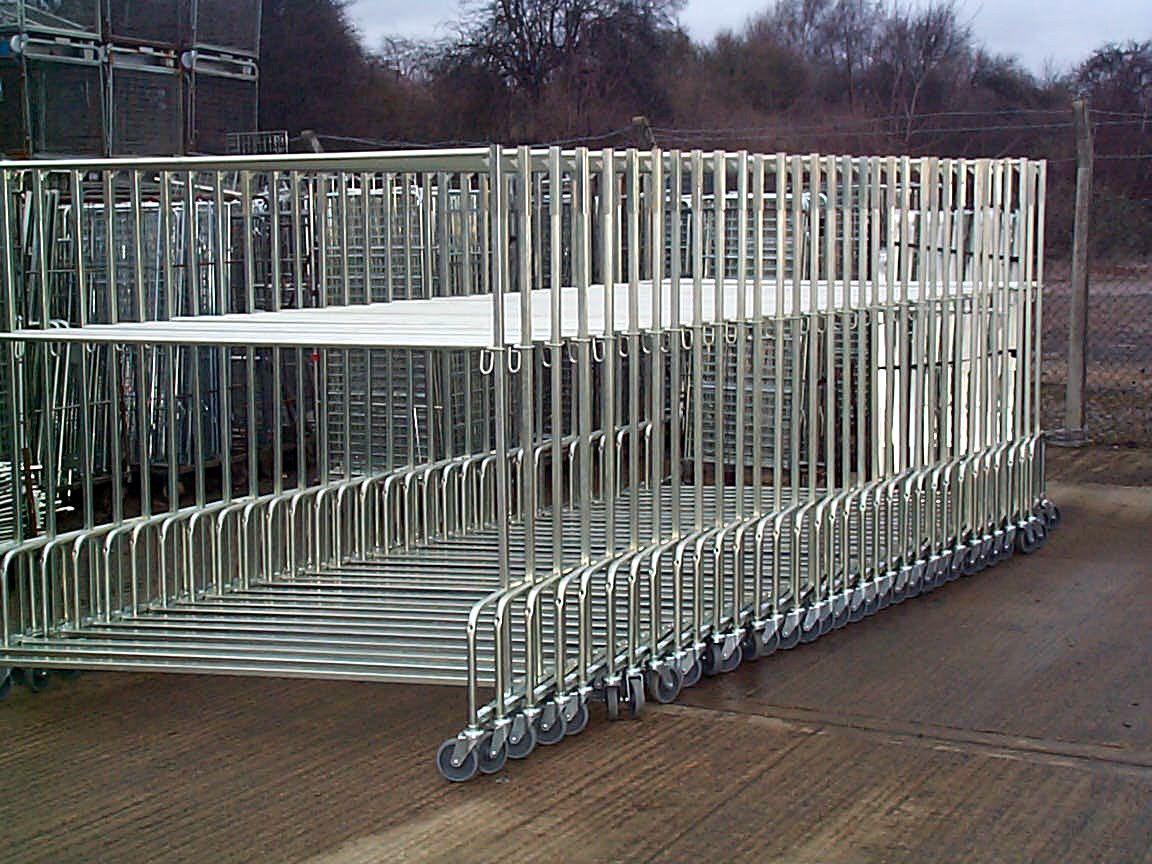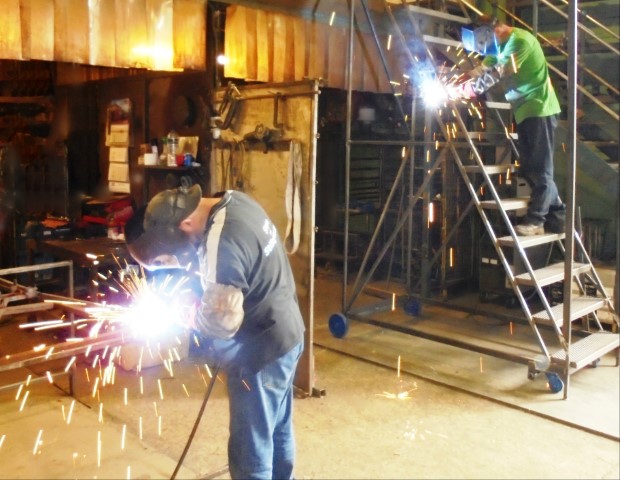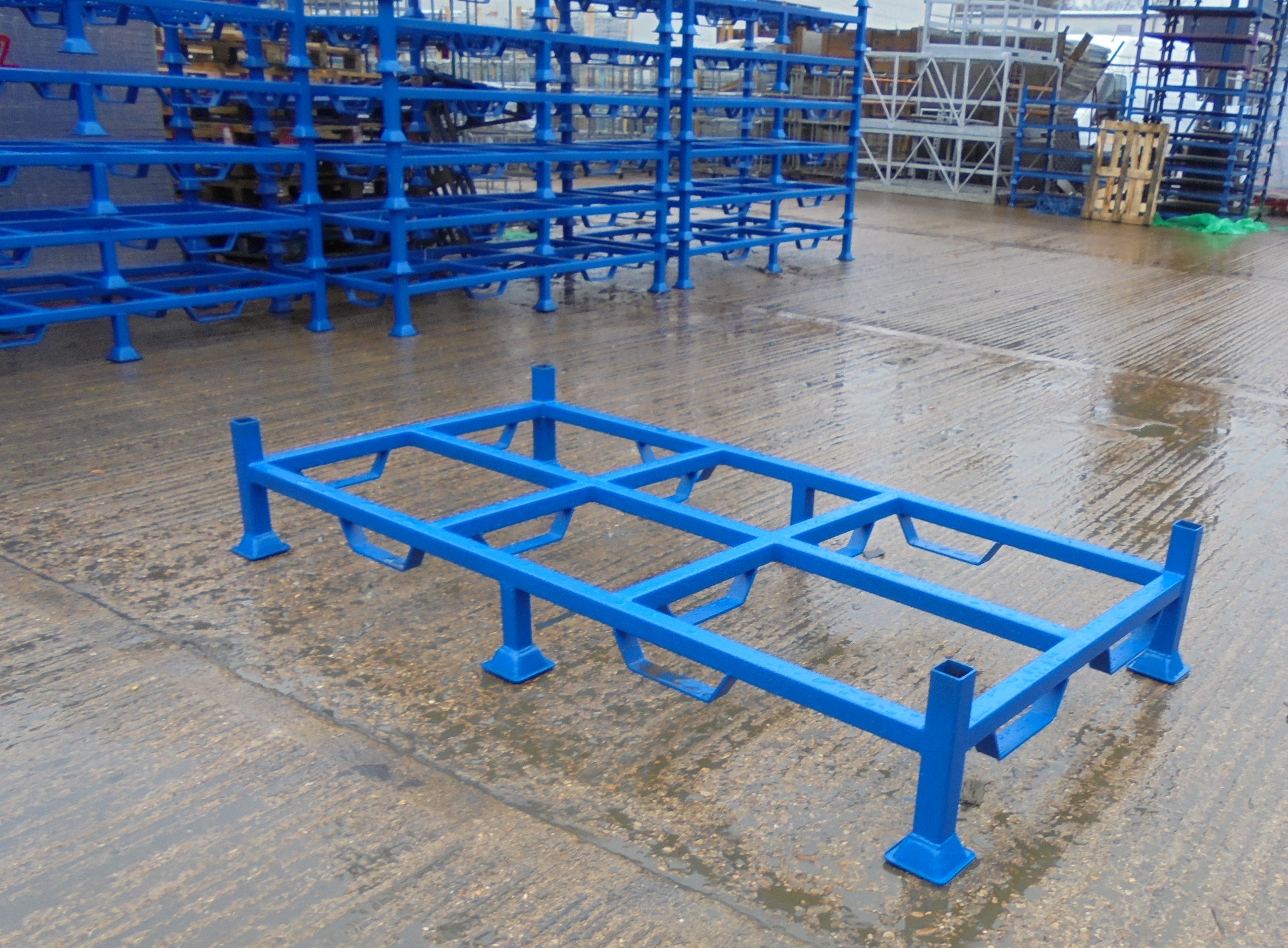 First and foremost, we at Steps and Stillages Ltd are engineers and welding fabricators. We make stuff! Like any factory, we like standard production because we have drawings and jigs etc, and its repetitive - mass production. However, we recognize that one size does not fit all, nor shape, style nor configuration. We are a second generation family business experienced in all sorts of bespoke manufacture from thousands of roll cages for Tesco through to a simple step to access a caravan.
People often think that Custom Design and Production will be very expensive with long production lead times, but often that is not the case. Of course, volume/quantities comes into this - there are potentially design, jigging and tooling costs which have to be covered, but we are adept at clever tweaking of standard designs and modifing existing jigs. If your volume is a reasonable quantity, there is often no additional cost level at all. We have 4 robot production welding lines which can make sub-structures for fairly modest volumes. Production lead times mainly depend on the size of our order book and the complexity of your design, especially if new tooling or plastic moulding is required. Generally, we work to 4 to 5 week lead times for custom stillages and bespoke post pallets, 2 to 3 weeks for custom mobile steps.
Bespoke production tends to fall into 2 custom categories:
- Copying your existing equipment or design so our new production is compatible
- Designing a complete new product from scratch for a new project or concept
So how does it work? First we need a design. We can work from a photo, we can talk through a rough sketch, or if needed we can do a site visit. We can then propose a solution or design. That design can then be crystalised into a CAD drawing. The next stage, if required, is a sample or prototype which you can then use and trial. If any revisions are then needed, we can keep modifying the sample until a suitable design has been established. Then we can build jigs as required and commence production.
Custom Mobile steps are typically different to our custom stillages and cages in as much as the steps are usually one off's. A typical bespoke step is to access a production machine or gain access to a mezzanine floor. We need the specifics of what you are trying to acheive.
We have 2 options:
- Adapt standard design
Our standard steps are basically 2 triangular frames with the treads between them. If we can use the standard triangle frames, it keeps it simple. We can customise the access platform, handrailing and step widths economically, even tweak the platform heights
- Bespoke design from scratch
A clean piece of paper and a new design to suit what you want. We can build whatever you want, load capacity, slope angle of steps, platform access configurations, wheels and castors, galavnized finish etc.
Light weight, heavy weight; folding or rigid; you name it and we have probably made it!!! We can design a stillage or pallet cage to suit your application, to what ever style you need. If you have an exisiting stillage fleet you need to match, we can copy what you have so you maintain compatibility. Alternatively, we can design a bespoke stillage around the product you wish to store or transport.
Let us know what you have in mind, even if it is just a stillage idea or concept. We can help you bring your idea forward into a stillage design with a drawing you discuss with your team. We can then build a protoype stillage to prove the design so you have peace of mind that the pallet cage will work.
Post pallets have many different applications and tend to be very specific to the product you are storing. Demountable post pallets can be used as temporary storage racking where as longer rigid post pallets tend to be used for longer items such as tubing or extrusions. Custom post pallets tend to be geared around your specific product application and often solve handling or storage problems.
Roll cages are close to our heart as we were making them over 40 years ago! The A frame nesting roll cage is the work horse of the retail distribution industry and there are many different styles and sizes, albeit subtle difference to the untrained eye! Most volume roll pallets are made in the Far East these days but bespoke manufacture is still possible, whether with our Chinese partners or in the Czech Republic.
Smaller volumes we manufacture in Kettering, but there is a substantial cost implication...
A more common application for us are general trolleys or picking trolleys. We have the facilities to make most things in most quantities - What is your requirement?