Shelves for Modular Picking Bins & Tote Pans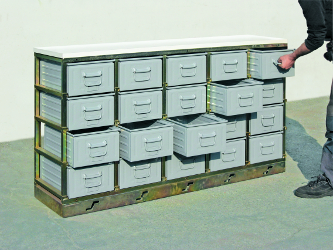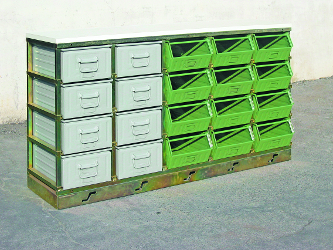 Our shelving can hold either our rectangular tote pans or our chute front picking bins and is an ideal solution for saving space whilst allowing the easy distribution of materials.
It is quick and easy to open a container door which is then prevented from coming out completely due to a hook which is part of the shelf.
By attaching specific accessories to the shelves, plinth, dust guard and worktops, it is possible to transform the shelves into practical benches. The shelves can accommodate our SC 300, 400 and 500 boxes.
The shelf must be fixed to the floor or wall and the standard colour is grey. The shelves have a 3 week lead time.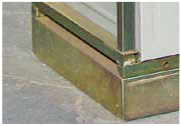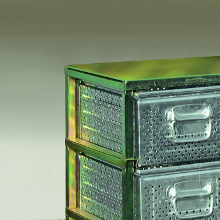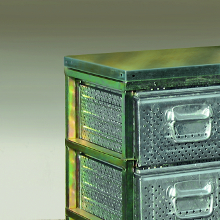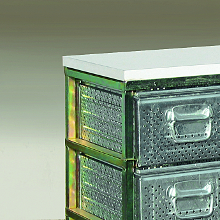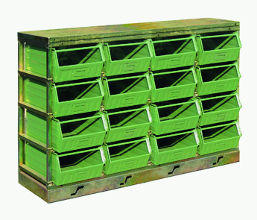 Shelves for SC300
Code
Dimensions in mm
Description
Stackable
Capacity
Box Capacity
SCA316
1025 x 310 x 885H
Shelves hold 16 of SC300
2
Max 3
960 kg
640 kg
60 kg
40 kg
COP316
1020 x 315 x 20H
Dust Guard Top
PIL316
1025 x 315 x 32H
Worktop
ZOC316
1020 x 315 x 85H
Plinth
Contact Us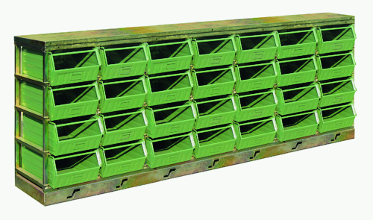 Shelves for SC300
Code
Dimensions in mm
Description
Stackable
Capacity
Box Capacity
SCA328
1765 x 310 x 885H
Shelves hold 28 of SC300
2
Max 3
1680 kg
1120 kg
60 kg
40 kg
COP328
1765 x 315 x 20H
Dust Guard Top
PIL316
1770 x 315 x 32H
Worktop
ZOC316
1765 x 315 x 85H
Plinth
Contact Us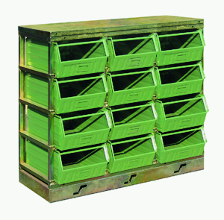 Shelves for SC400

| Code | Dimensions in mm | Description | Stackable | Capacity | Box Capacity |
| --- | --- | --- | --- | --- | --- |
| SCA412 | 1075 x 460 x 885H | Shelves hold 12 of SC400 | Max 3 | 1200 kg | 100 kg |
| COP412 | 1070 x 465 x 20H | Dust Guard Top | | | |
| PIL412 | 1075 x 465 x 32H | Worktop | | | |
| ZOC412 | 1070 x 465 x 85H | Plinth | | | |
Contact Us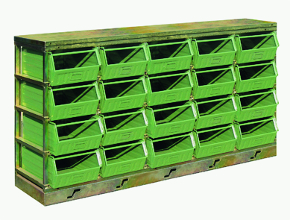 Shelves for SC400

| Code | Dimensions in mm | Description | Stackable | Capacity | Box Capacity |
| --- | --- | --- | --- | --- | --- |
| SCA420 | 1765 x 460 x 885H | Shelves hold 20 of SC400 | Max 3 | 1600 kg | 80 kg |
| COP420 | 1765 x 465 x 20H | Dust Guard Top | | | |
| PIL420 | 1770 x 465 x 32H | Worktop | | | |
| ZOC420 | 1765 x 465 x 85H | Plinth | | | |
Contact Us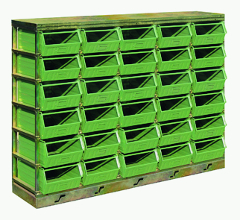 Shelves for SC400
Code
Dimensions in mm
Description
Stackable
Capacity
Box Capacity
SCA430
1765 x 460 x 1300H
Shelves hold 30 of SC400
2
Max 3
2400 kg
1500 kg
80 kg
50 kg
COP420
1765 x 465 x 20H
Dust Guard Top
PIL420
1770 x 465 x 32H
Worktop
ZOC420
1765 x 465 x 85H
Plinth
Contact Us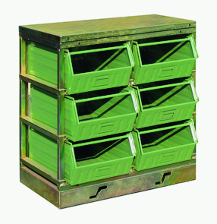 Shelves for SC500

| Code | Dimensions in mm | Description | Stackable | Capacity | Box Capacity |
| --- | --- | --- | --- | --- | --- |
| SCA506 | 1125 x 660 x 1180H | Shelves hold 6 of SC500 | Max 3 | 1200 kg | 200 kg |
| COP506 | 1120 x 665 x 30H | Dust Guard Top | | | |
| ZOC506 | 1125 x 660 x 155H | Plinth | | | |
Contact Us
Shelves for SC500

| Code | Dimensions in mm | Description | Stackable | Capacity | Box Capacity |
| --- | --- | --- | --- | --- | --- |
| SCA509 | 1670 x 660 x 1180H | Shelves hold 9 of SC500 | Max 3 | 1800 kg | 200 kg |
| COP509 | 1667 x 665 x 30H | Dust Guard Top | | | |
| ZOC509 | 1670 x 660 x 155H | Plinth | | | |
Contact Us